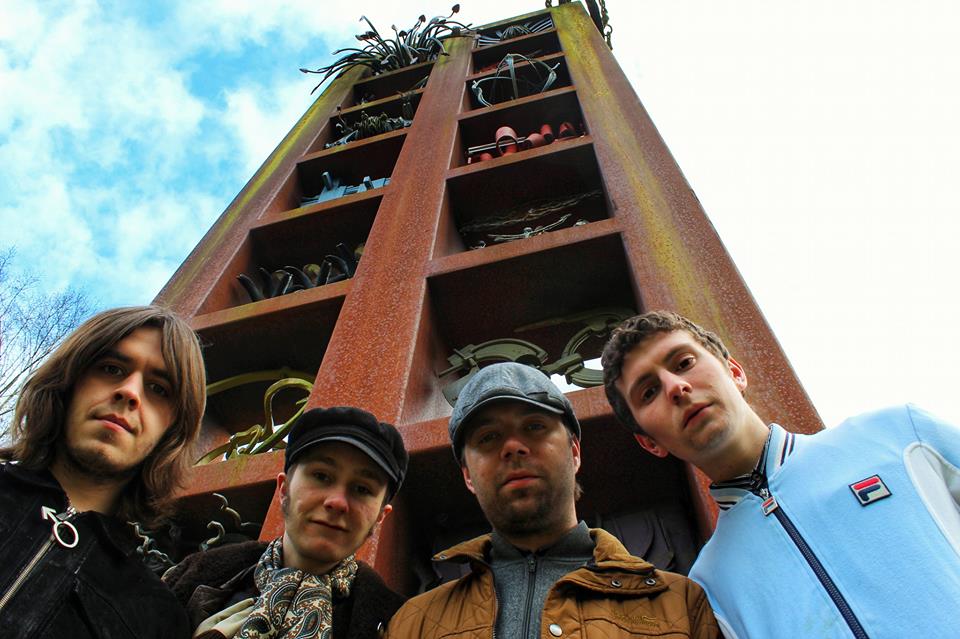 Savannah describe themselves as an 'old school British Rock band' from Dawley, Shropshire.
The band's ethic of work hard, play hard, has seen them build a loyal local following, and since getting together in 2013, the quartet have gained fans across the UK, having played over 1,000 gigs - which is apparent in their relaxed, confident and coherent performance.
They've also been pretty prolific on the songwriting & recording front - the release of their latest 4-track EP 'Here & Now' brings the total of their recorded output to 12 singles/EPs released, with an album promised sometime later this year.
They are influenced by classic British rock - they mention The Who, Led Zeppelin & The Stone Roses - and I think you can hear the Stone Roses influence on original songs like 'Taxing Times.'
The observant & discerning gig-goer will also spot the roots they have in the psychedelic 60s, especially post - Revolver era Beatles, in standout song 'Can You?'
The band throw in a few covers live, to help audiences relate to their vibe, often from the late 60s/early 70s - songs like Helter Skelter, Superstition, My Generation, & Nights in White Satin.

Although their interpretations of these songs are cool and interesting - they add something of their own to the mix, rather than slavishly mimicking the originals - the real treat is in their own excellent original material.
The band have serious pop-rock songwriting skills, Liam Ball's wry & observational lyricism counterpointed by delicious melodic and harmonic interplay between Jason Lewis' guitar and Ellis Holmes' bass, held down by solid & groovy beats from drummer Harry Neat, so it is no surprise that the bulk of their set is their own work.

And work they certainly do - Katies is a fairly small venue, but the band gave it 100% throughout. I would've liked the opportunity to see them work a larger stage - which seems quite possible, as they have been endorsed by BBC Indroducing Shropshire, and standout track Cold Heart from their latest EP Here & Now has been playlisted by BBC Radio 6's Steve Lamacq. So its looking like you better catch em while you can!
#EYUPJOCKEY!
SAVANNAH are:
Liam Ball - Vocals
Jason Lewis - Guitars
Ellis Holmes - Bass
Harry Neat - Drums

Website: https://www.savannahuk.co.uk/

Facebook: https://www.facebook.com/SavannahUK/

YouTube Channel: https://www.youtube.com/channel/UCG_9Ti-kSMWWwhZg5_5uymg