It's been 27 years since two of Stourbridge's finest exports, The Wonder Stuff and Ned's Atomic Dustbin, have shared a stage, and today they announce a one-off, 12-date, double-headline UK tour in spring 2018.
The two bands grew up alongside one another, in the heyday of the 'Stourbridge Scene' and their first ever live show together was on The Wonder Stuff's 'Disco King' tour at the legendary Hummingbird in Birmingham. To celebrate this much-sought-after reunion, both bands will be selling a limited number of tickets at 1990 prices of just £7.00 adv from Wednesday 27 September 2017 at 9am from ticketmaster.co.uk.
With a career spanning more than three decades, The Wonder Stuff have sold millions of albums worldwide with eight studio releases to date. The band continue to record and tour internationally and led by the inimitable Miles Hunt, The Wonder Stuff has achieved vast critical acclaim with hit singles and early releases from The Eight Legged Groove Machine (1988), Hup (1989), Never Loved Elvis (1991) to Construction for the Modern Idiot (1994) and their latest album, 30 Goes Around The Sun (2016) entered the UK Top 30 and made Top 3 in the Indie Chart. Miles has also recently penned a collection of books, The Wonder Stuff Diaries.
Formed thirty years ago in 1987, Ned's Atomic Dustbin quickly gained momentum and a huge fan base after those initial shows with The Wonder Stuff and shot straight to Number 1 in the Indie Singles Chart in July 1990 with the monumental hit, 'Kill Your Television'.
Being their huge 'crossover' single, the song, the slogan, and the distinctive t-shirt stands as the deepest footprint the band left on the indie rock planet. The Ned's saw their first Sony single 'Happy' (1991) storm into the Top 20 of the UK charts and their seminal debut album, God Fodder, landed with a thud in the Top 5 as well as achieving enormous success in the USA.
Joining this very special double-bill will be fellow Stourbridge guest tour DJ, Graham Crabb from Pop Will Eat Itself.
The accomplishments of Ned's, The Stuffies and the Poppies led to a wave of interest in Stourbridge in the late 80s and early 90s. Journalists from national newspapers and magazines descended on the Black Country town, trying to find the epicentre of the music scene during spring of 1990 while both bands were at the top of their game. Ned's frontman Jonn Penney pinched himself as the band played to venues packed to the rafters, wondering how things had happened so quickly:
"By then, we were never there. Because of our success, we were never in Stourbridge. Stourbridge trundled on nicely without us. We'd come back and have the odd bizarre experience. You'd be drinking a pint and a coach would turn up and people would be doing a pilgrimage to Stourbridge."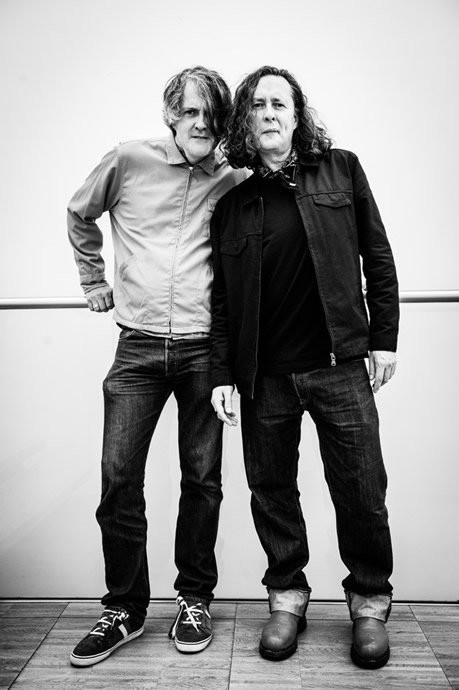 Fast forward to 2017 and both bands believe it feels right for them to join forces once again. Miles says:
"It's time, really. Jonn and I were walking up the street the other day and words like 'blessed' were used for the love that's still there for both bands. Randomly, when I checked social media, a guy was asking for the two bands to do a double header. I've always known the audiences want it. The planets have aligned so why not? I think it'll be great. I look out at our audience and they're big lads, they're around the 50 mark, have they got the stamina for the two bands in one night? I guess we'll find out soon enough."
Both bands will each be performing full-length, 75-minute sets and will feature a greatest hits collection, with The Wonder Stuff playing such favourites as 'Unbearable', 'Red Berry Joy Town' and 'On The Ropes', and all original members of the Ned's playing 'Happy', 'Grey Cell Green' and 'Kill Your Television' among others.
"I'm less inclined to use the word hits because we had none, and I don't know about best of.... so let's call it live favourites" - Jonn Penney, Ned's Atomic Dustbin.
"It's going to be a great tour for sure. I think there are a lot of people out there that have waited a long time to see the two bands together again. I'm looking forward to seeing the Ned's because they'll give me a kick up the backside. They're such a great band. I've never seen them less than on it" - Miles Hunt, The Wonder Stuff.